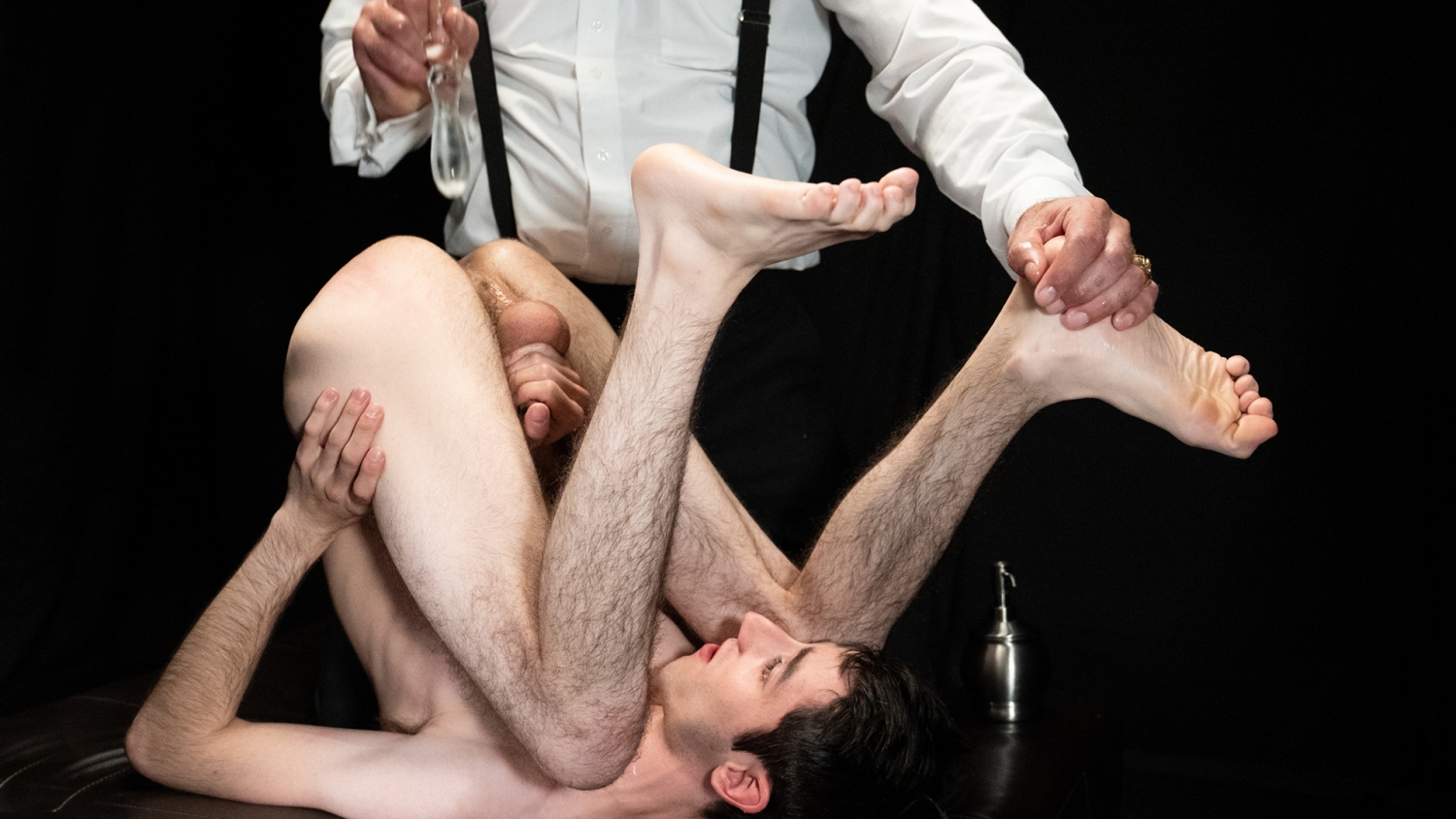 The Grooming
Young Jaden had all the right attributes to be a rather successful one of our boys. He was short and pale-skinned with dark hair, deep red lips and large, mournful, trusting eyes. It was going to be an absolute pleasure to show him what this young body was designed for...
The boy arrived, ...
Read more
The boy arrived, nervously holding a teddy bear. I immediately took it away, reminding him that he wouldn't be needing anything like that any more. Our boys are required to entirely leave their past behind when they join us. It's part of the deal. We rescue them. We mold them. And they give every inch of themselves to us.
I could instantly tell that he was a good, compliant boy. He wasn't going to struggle or complain. He stood very still as I slowly undid his shirt. His body was lean and a little hairy across the middle of his chest. He responded well to my touch. I pulled and twisted at his nipples and he closed his eyes and subtly tilted his head towards me as though he wanted to kiss. Part of my task is to stop a lad from touching himself. Our boys need to learn that any pleasure they receive is the gift of their master.
I ran my large hands over his belly and chest. Young Jaden was practically half my size. He was powerless to do anything but accept and embrace this first experience. I grabbed his crotch through his jeans and felt his dick swelling between my fingers. I returned to his hardening nipples and he groaned appreciatively. Those little fellas were wired to his dick without question!
I pulled him into me and pushed down his jeans, running my hands over his ass, feeling the soft, pale, virgin flesh through his baggy boxer shorts. His ass was peachy, a little downy at the base of the spine. I ran my hand across it softly, before giving it a cheeky slap. I turned him round again, and played with his dick through his boxers. He leaned into me and rolled his head back euphorically.
The boxers fell to the floor and the boy was entirely naked. At that moment, I felt true power. It is a wonderful thing to be an older, hairy man, fully and smartly-clothed with a helpless, naked boy in your arms, especially one like Jaden, who's already entirely submitted himself to you.
I lay him on a leather bench and covered his thin, tight body in oil. I pulled his stick-like legs obscenely wide apart before grabbing his testicles with my fist and squeezing hard. The boy writhed around uncontrollably, obviously somewhere in the half-light between agony and ecstasy.
I pulled his legs back, right over his shoulders, so his bony little ass and tight, teenaged hole were presenting themselves to me. I have a special little toy that I like to use on first-timers. It's just big enough to open them up without causing too much discomfort.
His hole started gaping beautifully - creating a deep, dark cavern for me to spit into. He moaned like a hungry slut, responding with his whole body to every twist or flick of my fingers.
I finally gave him permission to play with himself and he keenly embraced the opportunity. He was lying on his front when he started to cum but was compliant enough to turn over as impressive darts of semen flew out of his dick.
This boy is gonna be popular with the buyers, that's for sure!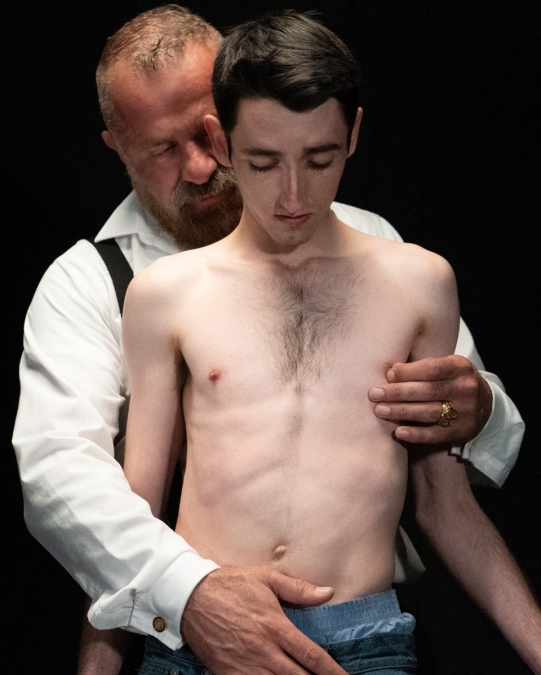 Jaden is a young, dark-haired boy, with pale skin and doleful eyes. Something of a loner, his childhood was unhappy. After his father left home and cut all ties, he found himself entirely lacking in male role models. He fantasies about submitting to an older, stronger man and thinks about little else. He knows he'll eventually find the right person, but in the meantime, has vowed to keep himself entirely pure.
Master Felix is a man who knows market value. He's an experienced trader of various rarities, including precious stones, antiquities, and fine art. But he's honed his eye lately on the most valuable possession: young, submissive boys.

Master Felix can see what makes them unique, but also the potential return on his investment. Some come to him perfectly trained, beautiful presented, and ready for sale. Others, however, require his knowledge and discipline to bring out their true worth. He's able to see past a rough exterior and see a boy's value after he has been cut down and reshaped.

For this man, there is no greater satisfaction than bringing those finished products to market and seeing his hard work rewarded.