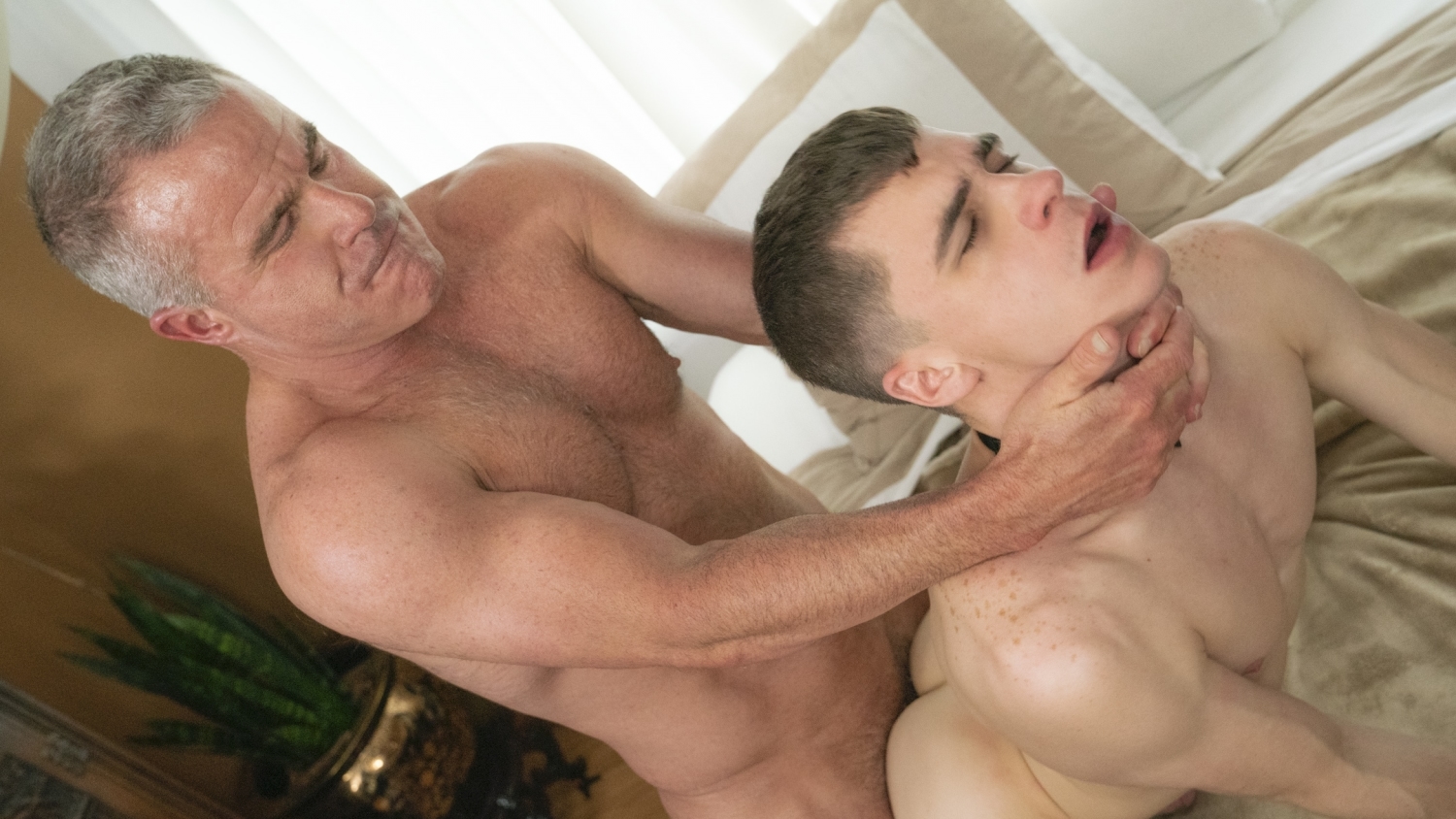 THE BOY MARCUS : Chapter 2
The Auction
Marcus seemed like a dream come true when he came up for auction. A beautifully handsome, fit young man with a submissive spirit and physical durability. Watching as Felix pounded on his chest and toyed with his hole, my imagination went wild with all that I could do with such a strong and seemingly unbreakable body!
I love to ...
Read more
I love to push people... It's what I do. I've always gotten under people's skin, in their heads, in their hearts, and pushing them beyond what they think they're capable of. Typically when I meet someone, I have to go slow, go easy, go at their pace. That's fun and exciting, even important in a relationship. I always respect people's limits, but sometimes... I want to go further. Harder. Deeper.
Marcus seemed like a chance to push myself. To see not just what a submissive is capable of, but what I'm capable of! What would I do given no limits, no safe words? My hand went up immediately, eager to claim him for myself... And when I was the winner, my cock stood straight up as well!
When I got him alone, I studied him carefully. He took direction well. Kneeling when I said. Removing my shoes. Kissing my cock. He kept his head down, averting his eyes, and only looking at me in the eye when I told him to. In his core, he wanted to serve me... To prove his worth and value. I could easily tell just how valuable he was.
Leaning back on my bed, he took off my pants and sucked my cock dutifully and expertly. He may have been bought and paid for, but he didn't act like a whore. I liked that. He acted more like a hungry, eager boy, seeking the approval of a father figure... That definitely got me hard! I knew I wasn't his father. I wasn't even his lover. I was his owner and he had to do what I said.
He bobbed his head up and down, taking me in his mouth. He looked so handsome. I could tell he enjoyed it... But like I said, it's in my nature to push.
I ordered him to go down further. He gagged up some saliva and I could see his eyes water. Normally I would go easy, but given the well-paid opportunity, I made him go deeper. All the way... And to his credit, he never relented! He stayed down on my cock as low and long as I wanted. Even when it strained him — even pained him — he was dedicated to my cock.
The true test, however, was not his mouth or his throat, but his hole. I was plenty lubed up from the boy's persistent sucking and I wanted to give his ass a true test of its durability. I stayed on my back, cock up, and ordered Marcus to sit down on it.
Every inch of my cock slid inside him, without a pause or hesitation. The coach in me wanted to pat him on the back and say, "good job," but the master in me wanted more.
I thrust my hips up into him. Hard and deep into his anal cavity, slamming the tip of my meat against his youthful prostate. The only reprieve from my aggressive fucking was gravity pulling my muscular body down onto the mattress, only to bounce back up into him just as hard.
He stroked himself, milking his beautiful, hard cock, bringing himself closer and closer to the edge of orgasm. I wanted him to enjoy it. As much as he was mine, I wanted him crave my cock, to crave that feeling, and to give everything of himself to me... And I could tell from the sounds he made that I was giving him pleasure.
This excited me even more! This beautifully handsome young man, wrapped tightly around my bare cock, was bringing himself to cum as I pulverized his insides with my cock. I was proud of him and proud of what he was enduring. As I inched myself closer to cumming, I was thinking of all the ways I could test him and push him further — a thought that brought me to the edge of cumming myself...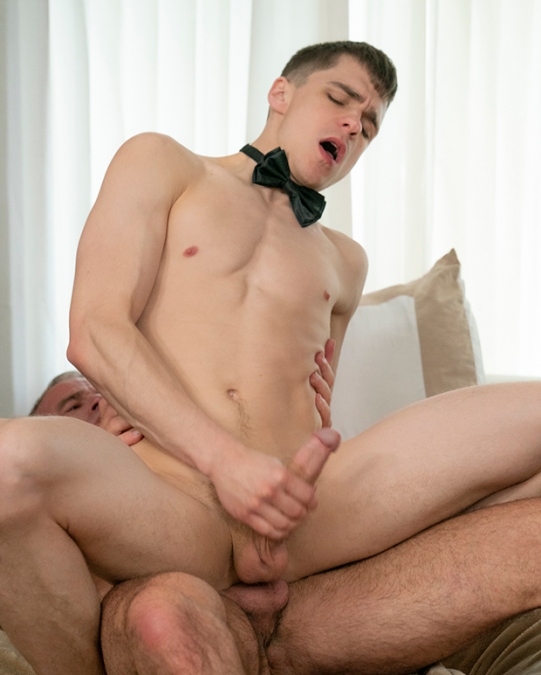 Master Felix is a man who knows market value. He's an experienced trader of various rarities, including precious stones, antiquities, and fine art. But he's honed his eye lately on the most valuable possession: young, submissive boys.

Master Felix can see what makes them unique, but also the potential return on his investment. Some come to him perfectly trained, beautiful presented, and ready for sale. Others, however, require his knowledge and discipline to bring out their true worth. He's able to see past a rough exterior and see a boy's value after he has been cut down and reshaped.

For this man, there is no greater satisfaction than bringing those finished products to market and seeing his hard work rewarded.
Master Savage is the consummate coach. He loves to see a young man pushed to his limits, face his fears, and elevate himself beyond them. In the real world; he can only go so far, so fast with any young man he encounters... But as a Master, he can set the boundaries of his submissives. He can have a firm hand and not be afraid to dole out punishment; but at his core, he wants to see a boy made stronger, not weaker. As a master, he expects obedience and discipline, but is excited to see what his unrestricted dominance can yield in the slaves he instructs.
Marcus has never really felt any kind of purpose or place in the world. He's so quiet and timid that he's always felt overlooked and invisible. He could never really stand up for himself or advocate for his own wants or desires.

Fortunately, he's found a way to never have to be in that position again. When Master Felix tells him of his value as a submissive, he's instantly intrigued by the idea of being looked after and cared for. Of course, such a position comes at a cost.

He must be willing to endure whatever is asked of him, physically and sexually, of the powerful men who would take him as theirs. For Marcus, it's an easy trade to give up his body and hole, to be submissive and to be used... hard.