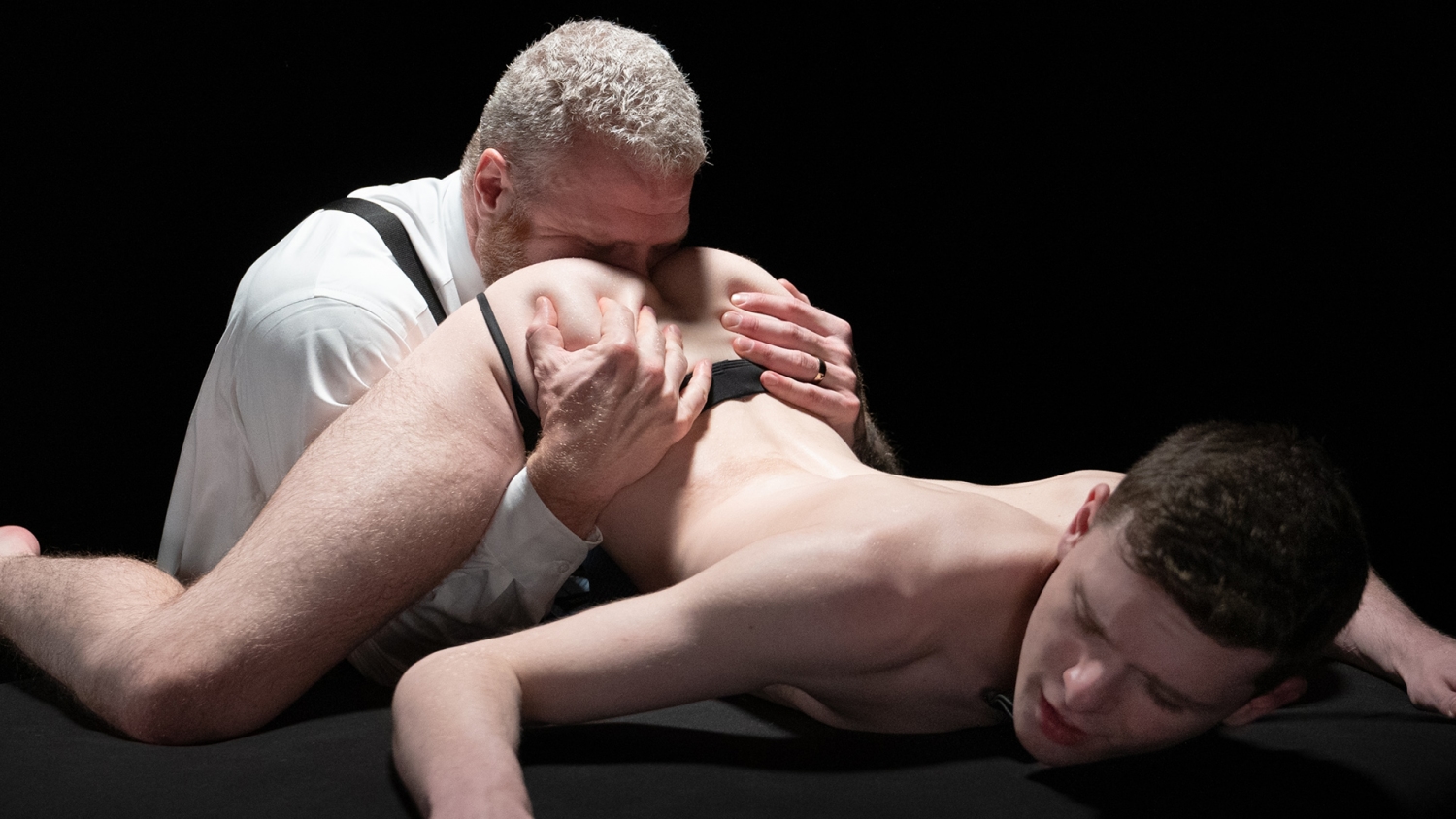 THE BOY ETHAN : Chapter 1
The Grooming
The boy Ethan didn't quite know what to expect. Luckily for him, Master Barrett is an expert groomer and will have everything in place for the boy to fetch a high price at the auction.
It starts backstage ...
Read more
It starts backstage where Master Barrett guides the boy to sit up on his haunches. This gives the Master full access to Ethan's smooth body. He gently moves his hands up and down the boy's bare torso, caressing every curve with a whisper touch.
Ethan's nipples immediately jump to attention and trigger responses Ethan's body didn't know it had inside. He drops his head backward, giving Master Barrett full access to his smooth sensitive skin. Touch is an incredible aphrodisiac and the boy finds it almost too much to bear!
Master Barrett senses how Ethan's body is submitting itself to him so he turns his attention to Ethan's rock-hard nipples. They're ripe for sucking and nibbling and Ethan's moans shows the Master is going in the right direction. Gentle nibbles at first, getting harder and harder as Ethan gives in to all the tingles this nipple play sends up and down his spine. Master Barrett adds tongue into the mix turning it into a wet sloppy tongue bath with nibbles along the way to remind the boy who the Master is here.
There's one thing left untamed, though, and it's swinging between Ethan's legs. This boy has a massive rock-hard cock! Master Barrett sets it free from the small jockstrap that's been straining to hold it all in.
It pops to attention and the Master starts to stroke it. Ethan's body centers all its attention on the gentle rubbing it's getting. Master Barrett knows what could take it even further, so he bends over to take Ethan's throbbing dickhead into his mouth.
The same tongue that was giving Ethan the shivers during nipple play is now masterfully caressing the boy's long curvy cock. It almost pushes Ethan over the edge!
Master Barrett sees the signs and chooses to back off; Ethan is not his boy and that special ejaculatory bond these Masters and boys seek is not for him but for the Buyer. The boy Ethan is ready. Master Barrett takes him by the hand and guides him to the auction block.
The Buyers are all watching as smooth boy Ethan gets into bidding position. The auction begins.
Master Barrett repeats some of what he's already done to Ethan's body before and the bidding goes wild. This boy is going to be a responsive toy for whichever of these rich men bids the most for him.
The more Ethan gets into this show the more the buyers pay. Suddenly his value sky rockets! Someone really wants boy Ethan to be his! Ethan wishes he could see who wants him so badly, but the cover of darkness protects the Buyers until they themselves are ready to be revealed!
The Auctioneer ends the bidding. Master Barrett withdraws for the boy Ethan is no longer up for bid. The man who paid handsomely for the boy steps out of the darkness.
It's Master Marko, a gorgeous muscle daddy with strong arms and a powerful presence. Marko is ready to claim what is now his. He takes over where Master Barrett left off, feeling his way around the boy's smooth body. They kiss gently but intensely. Master Marko need hold nothing back, because the boy now belongs to him.