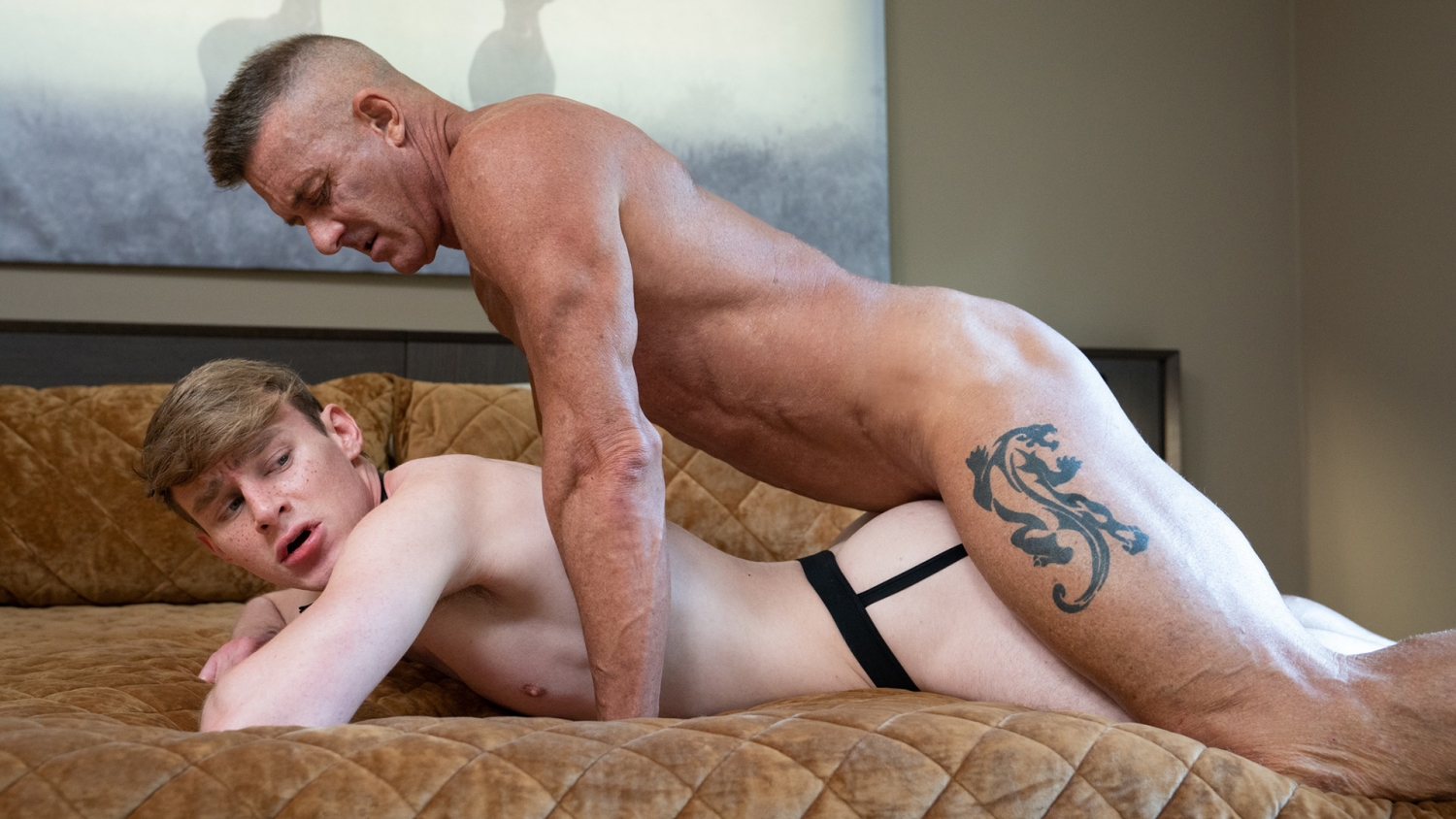 The Prize
I was practically giddy when I got into my room and saw Eric following behind me like a nervous little puppy. The way his eyes looked up at me was enough to make my heart flutter. And the way his ass moved in his jock strap with each step was especially appealing. I couldn't believe I had him all to myself. I hardly knew where to start.
As he approached ...
Read more
As he approached me, I ordered him to remove my shoes. He gave me a shy little smile through his pouty lips. He seemed as excited to serve me as I was. I liked that. I liked knowing that he wasn't just mine, but that he wanted me to be his master.
Piece by piece, I removed my clothing, having him assist me as I got closer to full undress. I studied him as he did his job obediently and carefully. Something in me just wanted to possess him and fuck him, but I also wanted to protect him.
As I stood, he removed my pants and pulled out my cock, throbbing and barely able to be contained by my underwear. He brought it out in me so easily, and I wanted him to worship me.
Slowly, he began to suck my cock, taking me in between his lips, tasting me and appreciating the fullness of my manhood. It felt absolutely like heaven. He was born to take me, and as I looked down, he loved every second of it.
He didn't struggle or fight it. He savored it. He wanted to show me how much he appreciated being my slave. And he wanted to feel me claim him again and again. I had half a mind to toss him on the bed and fuck him right then, but I just smiled, proud and pleased with him as he took me into his mouth. He adored me. And I adored him.
I leaned back, enjoying getting my big cock serviced by a beautiful boy without a care in the world. We were in no rush, no expectations of what to do or when to be done. He would do whatever I asked. With that knowledge, I enjoyed sitting back and letting him show me what he was capable of. I barely had to open my mouth for him to swallow me down and lap at my balls, making me feel like a king.
With every stroke of his mouth on my cock, I got closer and closer to needing to fuck him. He was a boy that had to be taken, again and again, so he would never doubt just how much I value and appreciate him. Even though I bought and paid for him, and maybe because I bought and paid for him, he was beyond special.
My hands pawed at his milky white ass, feeling his soft cheeks and tight hole. He got on up the bed, presenting himself to me as I mouthed my affection into his backside. Licking his tight hole, I buried my face deep as he moaned into the air. I could have listened to those sounds for hours. Instead, I got him warmed up and ready to bred…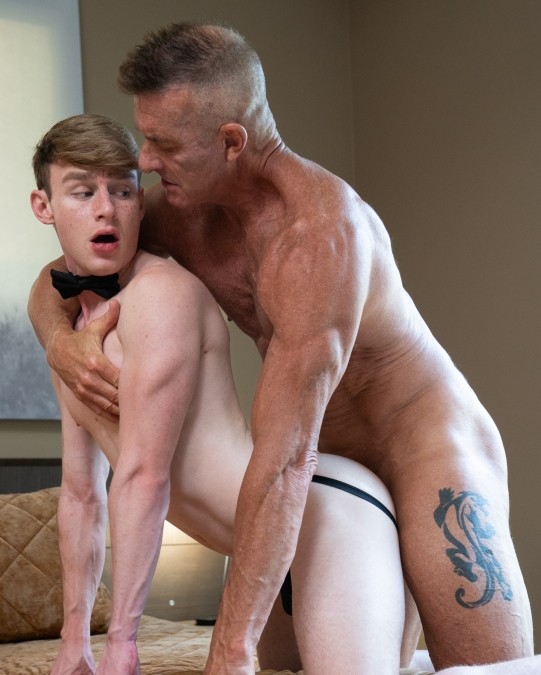 Few men have the capital to own an entire Olympic swim team, but Master Figata is one such man. An avid swimmer himself, he scouts for the most promising talent in a perfectly tailored suit. He procures the most lucrative sponsorships from the most well-known sports brands and hires the best coaches for training in the off season and professional competitions.

The dividends pay off big. Only the luckiest boys know that recruiting for the swim team is not Master Figata's only passion. Plenty of his young athletes started out learning how long they could hold their breathe above water, with the dom daddy's cock in the throats. Master Figata has a thing for torturing a boy's nipples. If he can a take a boy to the exquisite edge of pleasure that borders on pain and they still beg for more, he knows the boy has what it takes to become personal property.

He instills instant obedience to orders in his boys but pushes them to better themselves. He doesn't except back talk or excuses, and expects them to perform at their absolute best. Master Figata's eye for talent is sure to bolster the ranks of the Buyer's Group stock.
Eric has been waiting his whole life to meet someone who would take him away from his life and appreciate him as an object. He's worked so hard to get the right look, to work out, to take care of hair and appearance, obsessing over detail that would make him appealing to powerful, wealthy, influential people who could turn him from a shy twink into a prize piece of property. Being a trophy husband was never appealing to him. He wanted to be owned. To be possessed. He's got the whole package when it comes to cute face, toned body, and soft, round ass. Now, he just needs to find a buyer.