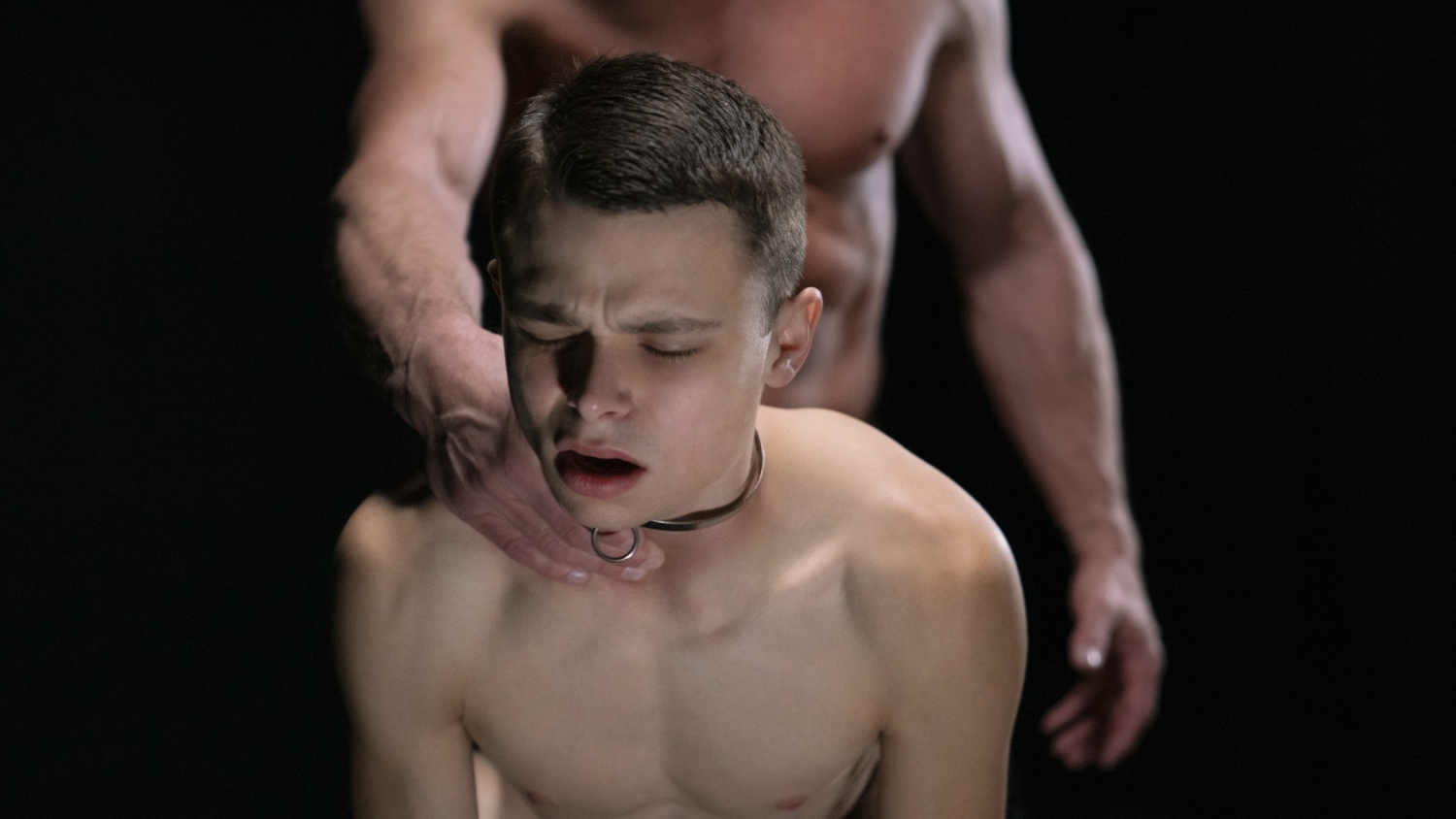 THE BOY AUSTIN : Chapter 7
The Prize
There's nothing better than winning. That feeling you get under your scalp, the exciting electric tingle, it makes you feel stronger… Taller, even! When I was the top bidder for Austin, it was a rush like nothing else. Not only had I won, but I was now his owner. He was mine to enjoy.
It's a rite ...
Read more
It's a rite of passage to place that gold ring on your finger. It's a symbol, not only of the new bond between master and slave, but it's also declaring your place among the others. The buyers. The elite. It's a fraternity and I'm proud to be a part of it! It's a powerful feeling knowing you're among such esteemed men, watching them express their authority and power, and to see them take claim of their winnings…
Today, I'm the lucky victor. As I stepped up to the auction stand, I saw my prize waiting for me. A beautiful, well-trained boy, presenting his hole up to me like it was a fresh hors d'oeuvres. Open, inviting, and completely submissive. Reaching out my hand, I similarly felt my mouth water and my heart pulse, thinking of getting my first taste.
Claiming my prize was more than just an indulgence. It was a pledge. By taking my new slave's hole in the view of my peers, I'm affirming my membership. By seeing each other lay out our seed and marking our new property, we know we are serious and can be trusted with this awesome power.
As Master Legrand stepped away, passing his property to me like a gentleman, I loosened my tie, ready to feast on my treat…
Austin is a beautiful, sweet boy. His face is like an angel's and his skin is like cream. I would be attracted to him in any context, but knowing that I owned him… It brought something out in me! A ferocity and an aggression. Every touch, every look from him was an electric feeling of winning again and again. And that feeling never went away!
My mouth fell to his hole, licking and tasting him, knowing he would do anything I asked — take anything I gave. I grazed my teeth against his smooth flesh, wanting to take a bite, knowing I could, but holding back. I brought my hand to his hole, fingering its opening, and feeling its warmth. The tight sphincter wrapped around the tip of my finger as if wanted to be penetrated more than anything else. My cock pushed against the zipper of my pants, fuller and harder than it may have ever been! I was going to fuck someone that was mine…
I took out my cock, happy to give the others a look at the massive tool I possessed. I would have shown it off to anyone just to enjoy the familiar jealous look on their face. People have always envied my looks, my body, and my size. Now, they would get to envy seeing my huge cock disappear inside my slave's guts!
Austin moaned loudly as I pushed into him. I knew he was no longer a virgin, but this was his first time taking my cock. Seeing his flesh stretch and yield to me was a primal, powerful feeling. I felt like a warrior, a viking, a king! Dominant, virile, strong, and in control. The facial expressions Austin made were exquisite, a cocktail of pain from my many inches and pleasure from as his body molded to its shape.
I grabbed his neck, feeling his collar press tight against his neck — a reminder of what he was. I used him like a toy, pushing him up and down on my cock. He was so small and weak, it required little effort to have him exactly where and how I wanted him at all times…
This is what life was meant to be like! For men like me — like us — the superior and powerful. As my nuts readied to unleash my load and claim him on a biological level, the exciting feeling of winning spread throughout my body, making me feel like a god among men!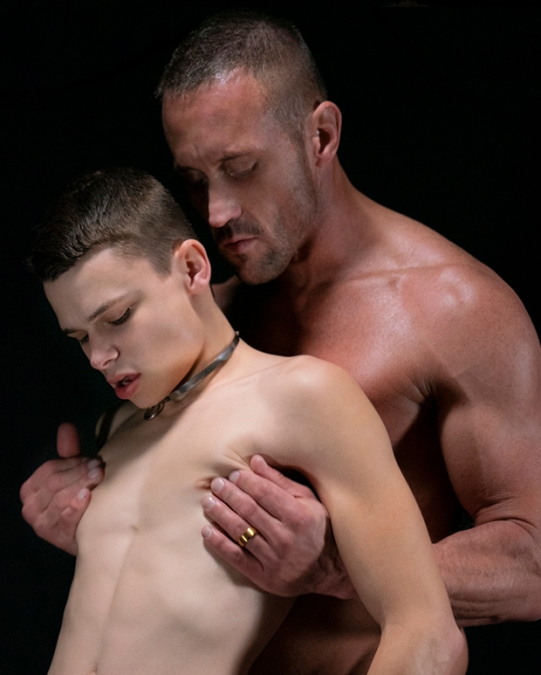 One look from Master Myles and even the least trained of boys is put in line. It's always been this way. Something about his piercing gaze and masculine presence signals a fundamental and primal message: he's the alpha in the room.

Master Myles knows he has this power and enjoys seeing how the boys who become his property look at him with respect and desire. Most of the boys fantasize about being owned by him. As a member of this elite men's club, no one complains when he makes the winning bid and takes a boy in front of the others in the bidding hall. His lupine instincts when manhandling a boy, and his massive endowment that he screws into a whimpering boy...it is truly a sight to behold. And when it comes to taking a young virgin boy's tight little quim, even the most stubborn and untrained of boys...once they lock eyes with him, they don't just obey, they beg.
Austin was, until he dropped out, a senior in high school. Recently he even started attending classes at the local junior college which is remarkable only because he looks quite a bit younger. Standing at 5'2" and weighing just 100lbs, he barely weighs in as a full grown adult. Overwhelmed by the pressures and responsibilities of young adulthood, he's fantasized about being able to give up his independence.

Without knowing much about his sexuality, his daydreams are filled with thoughts of surrendering to strong, powerful men who would take care of him and tell him what to do. In fact, the very idea has been enough to get his young heart racing, his cock hard, and his hole twitch with anticipation. After a recent spate of bad luck, the boy found himself alone and on the street where he was recruited by Master Felix, groomed to become one of his prized possessions. The boy willingly submits to his new owners, turned on by the idea of becoming someone's property and freed from the burdens of life without his beloved collar.